Before
When we contacted the client they wanted to transform their simple template website into an art piece to reflect their unique style.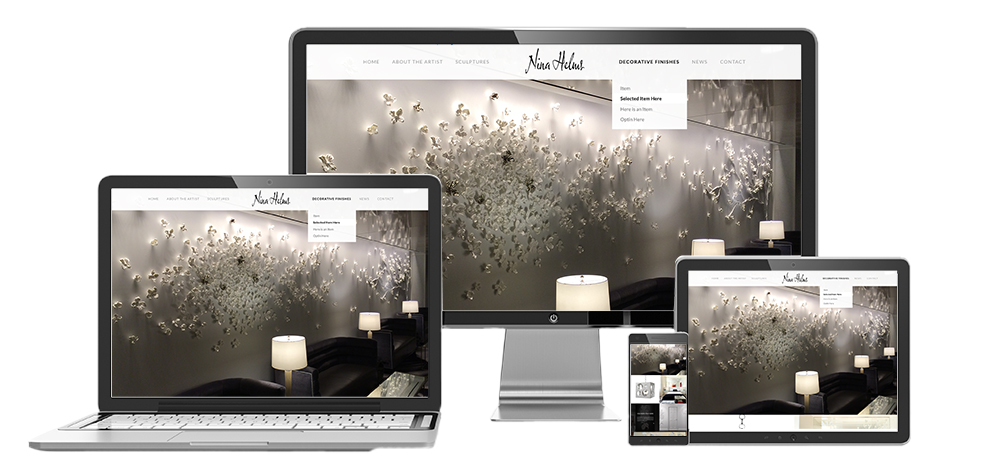 After
We created a more user and mobile friendly website that showcases all the different art platforms that Nina Helm's uses. Additionally, we made it easy for a prospective client to reach out to the artist by adding call to action buttons which weren't present previously.
Click on the images below to see larger versions.