Meet Your New Best Friends
Here at Studio98 we've assembled a team of rockstars! Each team member is a specialist in their respective position, providing YOU with the level of service you deserve. Our focus and common purpose is to help our customers create better lives for themselves AND their entire staff by improving their sales and profit. There's a reason other Advertising Agencies, PR Firms and Design/Development companies come to us for help. We're able to get projects done right – EVERY time and in LESS time.
We pride ourselves in being friendly and easy to understand without bombarding you with all the technical mumbo-jumbo. We're here to help you rise to greater heights!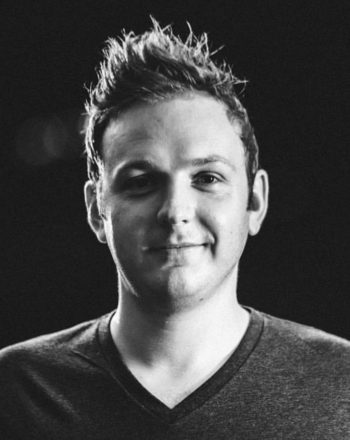 Hana-li Pendery
Owner / Chief Branding Officer
David Lively
Chief Finance Officer
Claire Malloy
VP of Sales
Chris Johnson
VP of Account Services & Support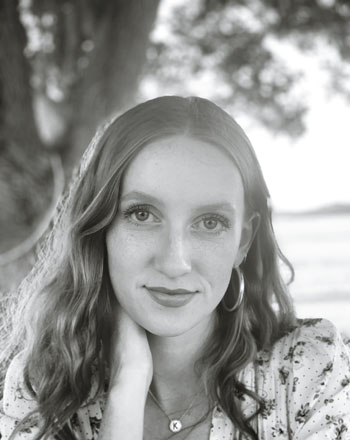 Katie Malloy
Business Development Representatives
Adam Viszler
Business Development Representatives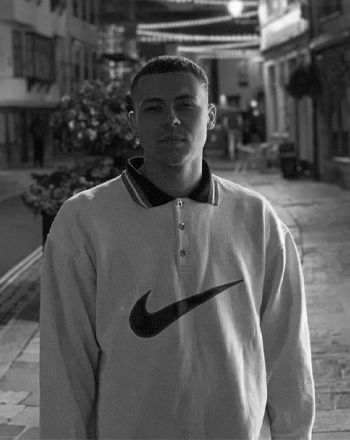 Claudiu Corche
Business Development Representatives
Kaeio Gloria
Business Development Representatives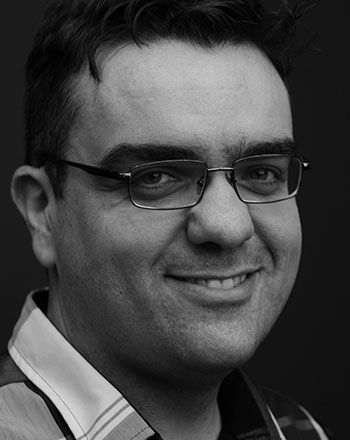 Challan Jarrett
Account Manager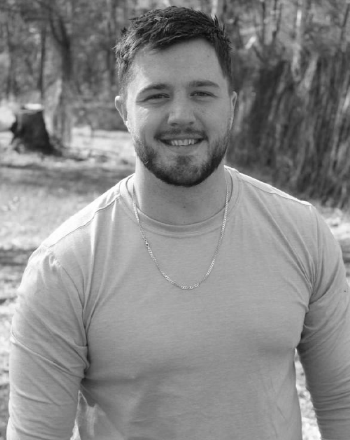 Rickus Jansen
Account Manager
Amanda Lake
Account Manager
Joseph Michael
Account Manager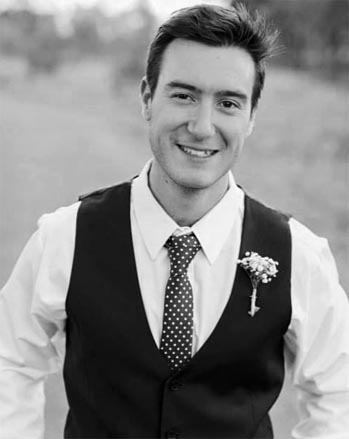 Claudio Machiné
Account Manager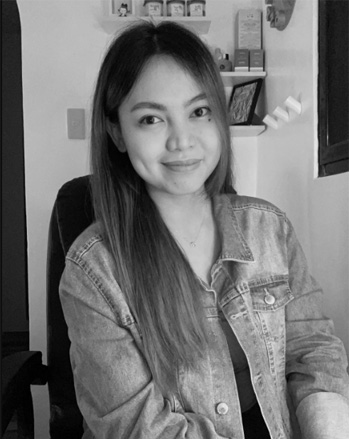 Andrea Hermano
Marketing Assistant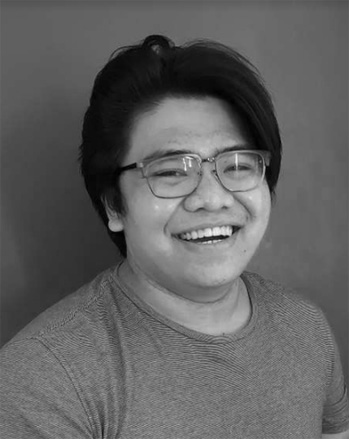 Mark Veloria
Account Manager
Denysse Abrio
Account Manager
Nate Draschil
Lead Consultant
Anson Ashby
Business Consultant
Bianca Jansen
Customer Experience Manager
Ralph Valdevieso
Software Tester
Hannes Van Den Berg
Director Of Support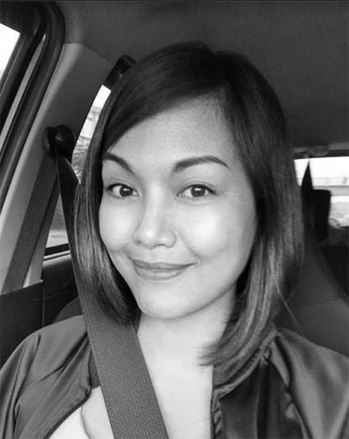 Marvi Hermano
Support Manager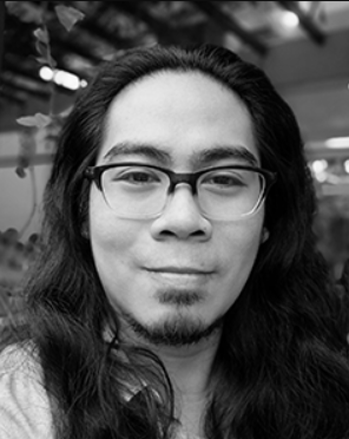 Victor Caparas
Support Manager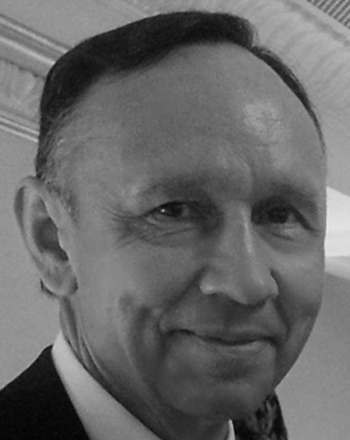 Leon Pestrikoff
VP of Finance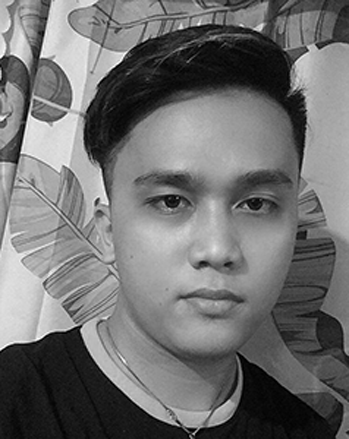 Jake Zarraga
Finance Assistant
Melissa Klidies
Finance Assistant
Sarmad Makhdoom
VP of Custom Software
Abdul Jamal
Developer & Custom Software Specialist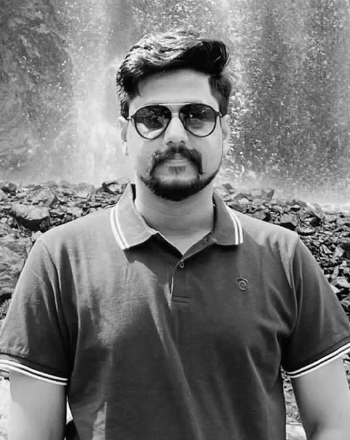 Hayder Ali
Developer & Custom Software Specialist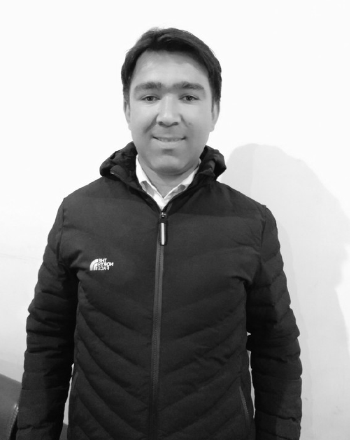 Waseem Borcha
Developer & Custom Software Specialist
Jyoti Bora
Senior Developer & Support Assistant
Joy Das
Developer & Support Assistant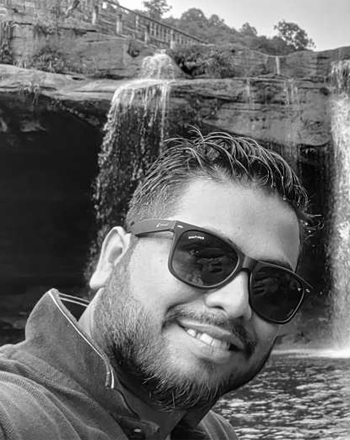 Daolin Borkakati
Developer & Support Assistant
Kalyan Jyoti Kalita
Developer & Support Assistant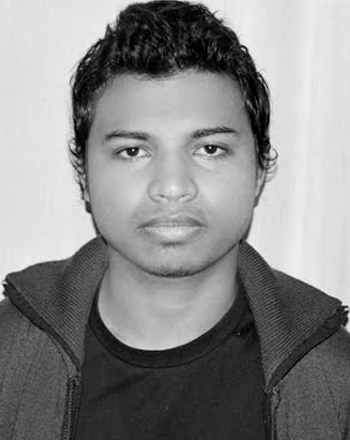 Ron Seel
Developer & Support Assistant
Rafferty Pendery
"The ones who are crazy enough to think that they can change the world, are the ones who do." – Steve Jobs
Rafferty was born in Los Angeles, California and now resides in the tropical paradise of Clearwater, Florida. Between scuba diving, the prestigious Explorers Club and working on NASA projects (seriously!), Studio98 founder, Rafferty Pendery, hops off his motorcycle to develop selling solutions and SaaS that help business owners SELL more and PROFIT more! But money isn't the motive…14 years ago, Studio98 was built with the intention of helping people. Period.
Serving thousands of companies across many industries, we believe that helping a business owner sell more not only makes their life better but also improves the lives of their families and their staff. It's all about setting an example that inspires and motivates others to help their fellow human beings. It's that ripple effect.
Rafferty and his uber-talented wife and business partner, Hana-li, value high ethics and integrity in their personal and professional relationships. Through these relationships and globe-trotting public speaking engagements, they've helped generate over a billion dollars in retail sales to date and have helped thousands of people improve their business and personal lives.
And by extension, and the ripples we may never personally see, that's how we change the world.
Favorite song: Legend by The Score
Favorite movie: Top Gun
Favorite food: Mexican
Hobby: Scuba diving, skydiving and anything business
Hidden talent: Drumming and magic
Hana-li Pendery
"You've gotta let it simmer." – Michael Jackson
Hana-li was born in Manhattan, New York and grew up traveling the world with her mother. She now lives in the beach haven of Clearwater, FL with her husband and business partner, Rafferty.
In an ever changing landscape of culture, art and technology, Hana-li looks for the universal specificity that unites us in being human. Reminding people to stay true to themselves amid the constant bombardment to fit in, she believes that being unique is what makes us whole and what ultimately unites us.
As an internationally acclaimed artist, public speaker and co-owner of Studio98, her passion lies in inspiring and helping clients (and all people) to achieve their full potential in all areas of their lives. "We can always change our destiny and the world around us…sometimes we just need to be reminded."
With so many people fighting for a spot in the world, Hana-li and Rafferty have simply made their own.
Favorite song: Earth Song by Michael Jackson
Favorite movie: Avatar
Favorite food: Fruit, sushi, and potatoes in most forms
Hobby: Working out – more specifically, hand balancing and partner acrobatics
Hidden talent: "Interior design, animal whisperer and I can fit anything into a suitcase!"
David Lively
"Be who God meant you to be and you will set the world on fire." – St. Catherine of Siena
David hails from Ohio and currently resides in the sky-high mountains of Colorado & the flatlands of Florida when Colorado snows him out.
He is the epitome of an entrepreneur with over 30 years of experience owning, running and selling companies and helping others do the same.
In addition, he serves on 13 business and non-profit boards of directors.
He built the 23rd largest retail home furnishings company in the USA, and sold it to a publicly traded company in 2001.
He then founded a Software as a Service (SaaS) ecommerce company with partner Rafferty Pendery and together they've grown it to over 3000 customers in 46 states and 6 countries globally.
While he is passionate about business, the most important work in his life is his incredible and happy 31 year marriage to wife, Amy, and the raising of their daughter Emma.
Favorite song: I Should Have Been a Cowboy by Toby Keith
Favorite movie: A River Runs Through It
Favorite food: Street food in Naples
Hobby: Fly fishing and all things "backcountry"
Hidden talent: Interior design
Claire Malloy
"No act of kindness, no matter how small, is ever wasted." – Aesop
Growing up in California between Palo Alto and the Bay Area, Claire developed a love of the arts at an early age and spent time acting and modeling before jumping behind the lens in photo shoot production.
After working concurrently in the entertainment industry and sales consulting, she found the common thread was that she was drawn to opportunities to help others become the best versions of themselves and achieve their goals to create ideal scenes in everything from their company to personal life.
Finding her home at Studio98, Claire takes great joy in becoming invested in whoever she's working with and maintaining a high level of care to see them through to the attainment of their goals.
Recently engaged, she loves spending time with her fiance and their very loved (and mischievous) kitten. She enjoys spending quality time with good conversation. Rainy holidays in Malibu, telling stories with family and friends while sipping a good cup of coffee would pretty much sum up her perfect day.
Favorite song: Millionaire by Chris Stapleton
Favorite movie: Notting Hill
Favorite food: Steak
Hobby: Writing
Hidden talent: "I did musical theater so I can dance, sing and act."
Chris Johnson
"There are things you do, and things you gotta get done." – Rip Wheeler
Chris was born in Detroit, MI where he fostered an early love for the sport of baseball that's stood the test of time. Playing ball in college while earning a Masters degree in Educational Technology, he then moved on to coaching the sport for 21 years.
While nurturing athletes' talents, he also expanded his own, teaching himself graphic design and working as a freelance designer for the past 14 years out of his company, Tyrus Design.
His passion for guiding and helping others is always at the forefront of his mind, making him the perfect Director of Account Services. As such, he oversees all of our Account Managers to ensure each and every client gets top-notch service to help their companies grow.
Chris currently lives in Columbus, OH with his beautiful wife and their three children.
Favorite song: Trouble by Coldplay
Favorite movie: Seven
Favorite food: Nachos
Hobby: Baseball
Hidden talent: "I can ollie on a skateboard."
Katie Malloy
"There are things you do, and things you gotta get done." – Rip Wheeler
Katie graduated from high school at just 15 years of age and dove right into working and contributing to society. She started in the field of sales and has never looked back. Today, she is one of Studio98's rockstar sales girls!
In addition to sales, she's achieved a myriad of other accomplishments including being on a world championship dance team and volunteering at a non-profit organization for 40+ hours a week while working a full-time job and even walking in the esteemed Paris Fashion Week.
Always a go-getter and adventure seeker, she began traveling the world at her own expense at 17. It's this initiative and can-do attitude that makes her such a dream to work with.
Favorite song: Thunder Road by Johnny Cash
Favorite movie: 80's movies, Star Wars, Harry Potter and The Lord of the Rings
Favorite food: Pasta and pastries!
Hobby: Trying new coffee shops and restaurants at least once a week!
Hidden talent: "I can do headstands! Even if I haven't practiced them – I am always successful when I do one!"
Funny quirk: "I will ALWAYS have the windows down when I am driving even if it's freezing out!"
Adam Viszler
"And so we admire the bold, and prefer to be around them, because their self-confidence infects us and draws us outside our own realm of inwardness and reflection." – Robert Greene
Adam is in the business of helping wherever he can. Born and made in Hungary and raised in Denmark, he brings an original European flavor to the table.
His PR and sales training, multilingual skills and genuine love of people, combined with extensive world travel, has given him unique insight and communication abilities, allowing him to help virtually anybody.
A true salesperson to his core, what matters most to Adam is helping customers by providing the solutions to help realize their goals. His greatest satisfaction lies in ridding his customers of their barriers and seeing their problems utterly destroyed!
Favorite song: Lose Yourself by Eminem
Favorite movie: Ender's Game
Favorite food: Spaghetti bolognese (extra cheese please!)
Hobby: Video and photo editing
Hidden talent: "I'm great at creating awkward situations."
Claudiu Corche
"When you have a dream, you've got to grab it and never let go." – Carol Burnett
I'm 22 years old who is generally considered to be far more mature than my actual age; I am an extraordinary football player; Music is just like therapy to me; I believe in 'Karma' having faith in mind that what goes back comes around; I am a heavy eater, I can eat 4-5 portions of food every day and somehow I never get fat. Lucky genetics I guess
Favorite song: 2Pac – Dear Mama
Favorite movie: The Office US
Favorite Food: Sarmale
Hobby: My best hobby is investing, reading charts, and learning about what is new in the crypto and stock universe. It's a hobby that brings me money and I'm sure one day I'll be a millionaire.
Funny quirk:  I can clap using only one hand.
Kaeio Gloria
 "I'm gonna make him an offer he can't refuse." – Vito Corleone from The Godfather
Just like my name, I'm also quite unique (or at least I would like to think so). I'm a huge basketball fan. I play a lot of video games during my spare time. People perceive me as someone who takes everything seriously, but I really just love to compete. I live to do all the good that I can, as long as I can.
Favorite song:  Cough Syrup by Young the Giant
Favorite movie:  Whiplash (2014)
Favorite food: Pesto pasta
Hobby:  Playing video games
Hidden talent:  I can run really fast.
Funny quirk: "I can burp at will."
Challan Jarrett
"No one is you and that is your power." – Dave Grohl
Challan is a completely self-taught graphics and web designer. His talent and tenacity led him to work in the design field for 8 years until making the switch to project management 4 years ago.
His combined background of design and management along with his communication skills and teamwork make him the perfect fit here at Studio98. He brings these crucial elements together, seamlessly, to care for clients and ensure their projects are carried out with the utmost attention to detail.
Favorite song: My Hero by Foo Fighters
Favorite movie: Fight Club
Favorite food: Mexican
Hobby: Digital and 3D art, cartoon drawing, creative writing and mountain hiking
Hidden talent: "I can whistle like a bird."
Rickus Jansen
"It is better to be a warrior in a garden than a gardener in a war." – Unknown
As a qualified educator and semi-professional cricketer, Rickus is passionate about knowledge and always strives to learn new skills and disciplines in life. He dove into Web Design and Development while working on a personal project and the bug bit immediately. He continued to enhance his skills and decided to take it on as a full-time career.
With his love of knowledge and care for helping people, he found a perfect home here at Studio98. "My time with Studio98 has been life-changing, the skills, knowledge, and experience have been invaluable and there is still so much left to discover with an absolutely amazing team wanting to make a difference!"
Rickus and his beautiful wife recently welcomed a newborn son into their family.
Favorite song: Don't Mind Me by Walking on Cars
Favorite movie/series: Ozark
Favorite food: Sushi!
Hobby: Anything active, mostly playing cricket!
Hidden talent: "I am actually a great chef!"
Funny quirk: "I can sing with my mouth closed while breaking a mean eyebrow dance!"
Amanda Lake
"If you don't know where you're going, any road will get you there." – Lewis Carroll
Amanda has traveled and lived all over the world, from England to Toronto and the Congo to Los Angeles which makes her world-wise and a great storyteller!
She attended the National School of the Arts in South Africa where she acquired her incredible design skills even though she graduated in drama. So, not only does she know visual and graphic design, but she also knows all about the stage including set design, lighting design, and more. She's even done work in event styling!
Her incredible eye and gift for relating to people make her an incredible Account Manager and we are so happy to have her on our team.
Side note…she has 2 amazing cats – Daisun (named after a Swedish actress) and Buchanan.
Favorite song: Gypsy Opera by Jeremy Loops
Favorite movie: Love Actually and The Thomas Crown Affair
Favorite food: Sushi
Hobby: Calligraphy and walking on the seafront and beaches of Cape Town
Hidden talent: Public speaking
Joseph Michael
"Do not try to fix whatever comes in your life. Fix yourself, so whatever comes, you will be fine." – Jaggi Vasudev
Joseph has an incredibly deep care factor, which is what drew him to Studio98 and us to him! From an early age, he wanted to work with people and has always been fascinated by the results of a team working together to achieve their goal.
His career path evolved from Hospitality Management to global hospitality systems technology, supply chain management, life coaching, psychology, and computer science.
His endless curiosity, thirst for knowledge, and love of people have led him to find a happy home here at Studio98 helping clients succeed!
Favorite song: Pneuma by Tool
Favorite movie: The Lion King
Favorite food: Pasta
Hobby: Exercise, hiking, yoga, and contact sport/martial arts
Hidden talent: "I have been told I am a great chef."
Claudio Machiné
"Success is the sum of small efforts, repeated day in and day out." – Robert Collier
Claudio, his artist and comic-book-loving wife and their quirky Yorkie, Layla, live in sunny South Africa. He's the son of Italian and Portuguese immigrants and, thus, speaks fluent Portuguese. He is a voracious reader and loves history and amateur archaeology and has even been on several dig sites around Southern Africa.
Working most of his life in customer service and retail management, he considers himself a real people's person and is always interested in the journeys and stories of people's lives and the lessons they can bring us. "I believe we cross paths with every individual for a reason." His super power? – The ability to strike up a conversation with anybody! He's currently completing his education in International Supply Chain management.
Since he was a young boy, he's been fascinated with the stars in the night sky, leading to an interest in astronomy and a love of all things tech-based. "It is our ability to adapt that will one day take us to the final frontier!" Claudio loves anything with the word "star" in front of it – Star Wars, StarGate, Star Trek, you name it – even Starbucks! As such, he's a true coffee lover and has become a connoisseur of the delicious beverage in all its shapes and forms.
And last but not least…he holds a brown belt in Shotokan Karate!
Favorite song: Suspicious Minds by Elvis Presley
Favorite movie: The Lord of the Rings Trilogy
Favorite food: "I swear by the 3 P's. Pasta. Pizza. Popcorn!"
Hobby: Reading, playing tennis and squash, spending time with family and friends
Hidden talent: "I consider myself not too shabby with a pen and paper and like to write when my muse comes knocking."
Funny quirk: "Things that are non-symmetrical bother me!"
Denysse Abrio
"Happiness can be found, even in the darkest of times, if one only remembers to turn on the light." – Albus Dumbledore
I was born in Quezon City and I now live in Makati, PH
I graduated from one of the top 4 Universities in the Philippines – the University of Santo Tomas. During my College days, I was a paper presenter at 2 local Conferences and 1 International conference. I am also one of the most followed Vinyl Record IG accounts in the Philippines.
Favorite song:  I'm Tired by Zendaya & Labrinth
Favorite movie:  Harry Potter Series
Favorite food:  Tempura/Japanese Cuisine
Hobby:  Collecting Vinyl Records & Solving Sudoku Puzzles
Hidden talent:  Sing
Andrea Hermano
"When we help ourselves, we find moments of happiness. When we help others, we find lasting fulfillment." – Simon Sinek
Andrea grew up with strong family ties. Because of her childhood, she firmly believes that the lasting fulfillment we achieve when we serve others is much more meaningful than the short moments of happiness we feel when we put ourselves first.
After their mother's passing, Andrea took in upon herself to put her brother and herself through college, where she majored in Broadcasting. There she earned a Bachelor's degree in Mass Communication.
She went on to work in Broadcasting equipment distribution for three years as a sales executive bringing in 7 figures.
She believes her work experiences over the last 10 years have shaped the person she is today. Each experience offered a new skill and perspective and ultimately made her more creative, outgoing and detail oriented – all of which make her a great fit here at Studio98!
Favorite song: Sword and Pen by Regina Spektor
Favorite movie: Buy Bust
Favorite food: Any savory dish with coconut milk!
Hobby: Baking and creative writing
Hidden Talent: She taught herself graphic design and video editing to bring her stories to life.
Mark Veloria
"Winners don't make excuses when the other side plays the game." – Harvey Specter
With his go-getter personality, Mark can achieve whatever goal he sets to accomplish. He earned his bachelor's degree in Business Administration in four short years while also working.
Mark always loves a challenge, whether it's physical, mental, work or play, and he has a real passion for helping others achieve their goals as well! It's this hunger for results and team attitude that our clients love.
Favorite song: Take Me Home Country Roads by John Denver
Favorite movie: Suites
Favorite food: Adobo & Salmon Sashimi
Hobby: Working out, playing basketball and watching TV shows
Hidden talent: He can play the guitar!
Bianca Jansen
"When the going gets tough, the tough get going." – Billy Ocean
Although most of Bianca's upbringing was in the inner city, she has a deep love for the coast and countryside. She is happily married and the mother of a beautiful little boy. If you were to ask any of her friends or family how they perceive her, they would say, "She is the mother of the group."
After her matriculation she completed a degree in Educational Psychology and stepped into the educational field where she specialised in Additional Language Application for six years. It was during this time that she familiarized herself with various graphic design platforms and it became evident that she had an eye for design. She now loves bringing people's vision into a virtual reality here at Studio98!
Favorite song: Sleep on the Floor by The Lumineers
Favorite movie: Any movie with Bradley Cooper
Favorite food: Tacos and sushi
Hobby: Photography, design and content creation for social media
Hidden talent: "I make a killer Mexican meal – tacos, quesadillas, nachos…you name it – I can cook it!"
Funny quirk: "I am super gullible and have believed the most ridiculous things. For example: that a big Boeing plane could make a snow angel."
Ralph Valdevieso
"If you don't like the road you're walking, start paving another one." – Dolly Parton
Ralph was born and raised in Ilocos Norte, a province in the northern Philippines. He later moved to Manila after he graduated from college to pursue his career goals.
Ralph believes that every problem has a solution and we at Studio98 couldn't agree more! Instead of asking why problems happen, he asks what can be about them. This opens the door to finding solutions to even the most "impossible" problems, which in turn leads to successful outcomes. He applies this approach to problems our clients are facing and always helps them find the perfect solution!
Favorite song: Fly me to the moon by Frank Sinatra
Favorite movie: Pursuit of Happiness
Favorite food: Burgers and pasta
Hobby: Cooking and leisure travelling
Hidden talent: Acting
Denysse Abrio
"If you don't like the road you're walking, start paving another one." – Dolly Parton
Denysse is a proud geek and an old soul. She loves making people smile and has an infectious joyful energy.
In her free time, you'll find her solving sudoku puzzles or collecting Funko Pop and vinyl records. Her quick mind and artistic flair make her a phenomenal Marketing Specialist.
Fun fact: Our girl here is a pseudo-celebrity as she has one of the most followed vinyl records Instagram accounts in the Philippines!
Favorite song: If I Ain't Got You by Alicia Keys
Favorite movie: The Harry Potter series and Mama Mia
Favorite food: Tempura
Hobby: Collecting vinyl records
Hidden talent: Singing
Nate Draschil
"Try everything. Make magic. Sing hallelujah. Reflect grace." – The Draschil Family Rules
Nate's upbringing was homegrown and American-made. However, some of his work may surprise you! He has a degree in Soviet and Russian Studies and as part of that, he co-founded and ran a microloan organization in St. Petersburg, Russia for a while.
Since then, Nate has been a technical consultant for 22 years, specializing in the direct selling industry. Today, he is an invaluable member of the Studio98 family, helping our direct selling clients expand their businesses.
He's a father to 6 kids – 3 of which were born at home with no doctor or midwife!
And now for a game! How about two truths and a lie?
He was kidnapped by the Russian Mafia.
He was a juggler in the circus.
He produced the largest outdoor concert in Provo, Utah.
Favorite song: Sometime Around Midnight by The Airborne Toxic Event
Favorite movie: Eurovision Song Contest: The Story of Fire Saga
Favorite food: Lebanese street shavermas
Hobby: Stained glass making
Unique quirk: "I haven't worn a pair of pants in 2 years (back surgeries). Thank goodness I have 6 or 7 kilts!"
Anson Ashby
"No one cares how much you know until they know how much you care." – Theodore Roosevelt
I've been in the direct sales space for over 10 years as a Field member, consultant, and strategist. My biggest passion in business is rolling up my sleeves and working alongside business owners to help them achieve their goals. I have a lot of admiration for those that take the risk to start a business and I am very aware of the many challenges they face. I'm a husband of 17 years and father of 3 boys and enjoy immensely spending time with family.
Favorite song:  I tend to go from artist to artist and genre to genre but if I had to pick I would say Metalica.
Favorite movie:  Star Wars will need to be up there.
Favorite food: My own cooking
Hobby:  I enjoy cooking, mountain biking, and playing outside with my kids.
Hidden Talent: Hmmm… I speak Spanish.
Unique quirk: I would prefer not to grow up.
Marvi Hermano
"I never learned anything while I was talking." – Larry King
Marvi strongly believes in the power of empathetic listening. The patience to listen to others without preconceived ideas or pre-decided outcomes and to genuinely try to understand where they're coming from and work out a solution that benefits everyone.
Because of this mindset, Marvi has become an incredible leader. She puts people first and always strives to learn, embrace, help and grow together. This is why we love her!
She also highly values family and is a mother of two handsome boys.
Favorite song: Dreams by The Cranberries
Favorite movie: About Time Directed by Richard Curtis
Favorite food: Fried Chicken
Hobby: Nail Art
Hidden talent: Hair styling and drawing
Jetro de Bruyn
"If you set your goals ridiculously high and it's a failure, you will fail above everyone else's success." – James Cameron
Jetro's training and work experience started the day he joined the ranks at Studio98 as this is his first official job. And might we say – he is killing it! Over the last several months he has been training on our courses and working to help clients while always bringing a smile and his infectiously positive energy.
He loves learning new things about computers and technology and is an incredible team player.
Favorite song: Don't Speak by Hidden Citizens
Favorite movie: Dracula Untold
Favorite food: Sushi
Hobby: Hiking and reading fantasy novels.
Hidden talent: "I remember everything I watch in movies."
Funny quirk: "The only thing I am mildly allergic to is popcorn."
Victor Caparas
"Successful people do what unsuccessful people are not willing to do. Don't wish it were easier; wish you were better." – Jim Rohn
Victor is self-driven, extremely hard working and has a passion for helping people. He always looks for ways to improve service with a deep care factor.
Before finding a home at Studio98 he worked as a call center agent for 5 years, working his way up to become a quality analyst for another 5 years.
Now, as our ninja Support Manager, he ensures all Support Reps are always giving 110% on every call to assist our customers.
Favorite song: Can't help falling in love
Favorite movie: Inception
Favorite food: Chicken Biryani
Hobby: Playing video games
Hidden talent: "I am always good at every video game that I play."
Leon Pestrikoff
"Fortune favors the bold." – Unknown
Leon, our amazing Finance Director, was born and raised in….nope, you didn't guess it…Alaska!
He received his accounting degree from the University of Alaska and then decided to head to the much more humid climate of Florida where he lives today, growing pineapples, with his 2 cats – Lucky and Buddy (aka Little Black Kitty)!
Leon is like a smooth sea – stoic, calm, and steady. His work ethic is impeccable, his attention to detail remarkable and he always gets the job done.
Favorite song: Sad Songs Say so Much by Elton John
Favorite movie: The Last Samurai
Favorite food: Ribeye steak
Hobby: "Gardening. I grow pineapples!"
Funny quirk: "I prefer to ride my bike whenever I can."
Jake Zarraga
"Happiness depends upon ourselves." – Aristotle
Jake received a degree in Business Administration at Southern Mindanao College. He worked as a bookkeeper for PAGA Business before joining the Stuio98 team.
While his work is mathematical, he loves adventure and never passes up an opportunity to travel, see the world and meet new people.
Favorite movie: John Wick
Favorite food: Adobo
Hobby: Motorcycling, traveling, playing mobile games
Hidden talent: "Hidden until now, still finding it."
Melissa Klidies
" I don't chase, I attract. What belongs to me will simply come find me." – Unknown
Hi, I am Melissa. I would like to say my life is pretty colorful. I grew up in a tiny town in Wisconsin, with one stop light we didn't even need. Once I was able, I booked it out of there. I have traveled throughout the US and the world. I love to hike and go to concerts, I like tattoos and I am an avid reader.
Favorite Singer: Something In the Orange by Zach Bryan. My favorite band is Mumford & Sons.
Favorite Movie/Series: Count of Monte Cristo. My favorite series is: Fleabag
Hobby:  Reading.
Funny Quirk: I have irrational pet peeves. For example. I am irrationally annoyed when I hear couples who work out together, call each other swole mates. Or if you ask yourself a question and then answer it. Like, should I have gone to bed sooner, yeah I wouldn't be so tired this morning. Yeah, I know they are ridiculous. 
Waseem Barcha
"Do what you can, with what you have, where you are" – Theodore Roosevelt
Waseem has been working as a Front-end developer since 2014. He lives in Hunza, a beautiful valley in North Pakistan, and has done a master's in Computer Science. He has also been awarded a gold medal for securing the highest marks in Computer Science.
Before joining Studio98 in 2020, Waseem was a Senior Front-end developer at Uconnect Technologies and has worked on products like TraderSync, GilgitApp, Invyce, etc. He always keeps his skills updated with the new fast-coming technologies and uses these updated skills for his new projects.
Favorite Song: Main Nara E Mastana – Abida Parveen
Favorite Movie:  Da Vinci's Demons
Favorite Food:  Cheese Griller
Hobby: Hiking
Hidden Talent: Swimming in freezing cold water.
Funny Quirk: Sleeping twice a day on weekends.
Hayder Ali
"I'm goint to make him an offer, he can't refuse" – Al Pacino
Hi, I am Hayder Ali (27). I am from Sahiwal a city in Pakistan. I am a computer scientist by degree and working on computer programs and new technologies for the past 7 years. I am a full-stack developer and currently working with Studio98. I love our (Studio98) team because we accept new challenges here and learn new things every day.
Favorite Song: Rap God – Eminem
Favorite Movie: Friends & Big Bang Theory
Favorite Food:  Steamy Mixed Veg and Spices
Hobby: Cricket
Hidden Talent: Beat Boxing
Funny Quirk: I count my steps when I walk. 
Abdul Jamal
"Feed the hungry, Visit the sick, Set free captives" – Prophet Muhammad
Abdul Jamal is Father, Husband, and part-time Programmer, Lives in a Small village in Pakistan. Studied in Computer Science
The computer is Passion, battling with it since 2001. He is working in the industry for the last 14 years during the time of his studies and since then he is continuously learning new skills unfolding new adventures in his life and expanding his vision about the domain.
Favorite Song: Don't Let Me Be The Last To Know – Britney Spears
Favorite Movie: Friends
Favorite Food:  Chicken Rotti & Spices
Hobby: Gardening, Cricket & Swiming
Hidden Talent: Pioneer of every adventure in my company of friends
Funny Quirk: I can eat 10kg mangoes in 15 mins.
Sarmad Makhdoom
"Learning never exhausts the mind" – Leonardo da Vinci
Sarmad lives in Lahore, Pakistan, and has done a master's in Computer Science. He is a born programmer, started very early with computers, and was curious about how things work under the hood. He wrote his first program in 1998 in school and since then he is crazy about it. His passion, study, and job revolve around the same thing after that.
He is working in the industry for the last 14 years during the time of his studies and since then he is continuously learning new skills unfolding new adventures in his life and expanding his vision about the domain. He is a loving father of two and after work, his life just spins around them.
He considers himself a person with a hunger for knowledge and always looking for new ideas to improve his skills and help people around him to outgrow in their areas.
Favorite Song: Fairytale by Alexander Rybak
Favorite Movie:  Sherlock
Favorite Food:  Streaky Cream Pasta
Hobby:  Watching comedy
Hidden Talent:  Always put the USB in the right way on the first try.
Funny Quirk:  He can do 1000 knuckle cracking from his fingers at any time he wants.
Jyoti Bora
"There is more hunger for love and appreciation in this world than for bread" – Mother Teresa
I am an avid learner in everything I do. This desire to explore and learn brought me to the study of software development, particularly in the Web space. I have been continuously learning and doing freelance work since the start of 2010. I love opportunities to explore new technologies and discover new techniques to make web applications more performant and secure while maintaining their ease of use and elegance.
In my free time, I love to read and learn new languages. I am also passionate about writing, art, and anything creative. My time is spent exploring new areas of interest and discovering how they can give new insight into my work and other projects.
Favorite Song: Dil Hum Hum Kare – Bhupen Hazarika
Favorite Movie: All Marvel Films
Favorite Food:  Boiled Chicken Salad
Hobby: Playing Musical Instruments
Hidden Talent: I can fix all things software.
Funny Quirk: I always eat a midnight snack.
Ron Seel
"Dream it, believe it, achieve it." – Tony Robbins
Hello, My name is Ron Seel. I am a self-taught Web Developer. I am originally from Assam, India and I currently live in Guwahati. I have been a web developer since 2017, and specialize in WordPress.
In my free time, I enjoy going out in nature, practicing musical instruments, and exploring the city by bike.
Favorite Song: Durr – Strings
Favorite Movie:  The Martian
Favorite Food: Mom's Cooking, Veggies and Herbs
Hobby: Playing Musical Instruments
Hidden Talent: I can speak with two different voices.
Funny Quirk: Air Drumming
Joy Das
"If you're good at something, never do it for free" – Joker (Heath Ledger)
Hi, I am Joy. I am from Guwahati. I Completed my B.ScIT from Gauhati university.
I love hiking, Working as a web developer for 12 years.
Favorite Song: Bhupen Hazarika – Bistirno Parore
Favorite Food: Pork Dumplings and Lai Pork Curry
Favorite Movie: Series – Game of Thrones / Movie – Goodbye Lenin!
Hobby: Hiking
Hidden Talent: The ability to create something from nothing. 
Funny Quirk: I always try to look as ugly as possible in pictures.
Dao Borkakati
"Life is a journey. Make the best of it." – Unknown
I'm Daolin Borkakati (Dao), a Full Stack WordPress Developer with over 7 years of combined experience developing different web solutions. I have a great understanding of the entire web development process, including design, documentation, and quality assurance.
Skilled expert with a focus on developing effective solutions for all kinds of web applications. No matter how difficult the task is, I'm always implementing the best possible solution!
Favorite Song:Akhiyan Udeek Diyan (by: Ustad Nusrat fateh Ali Khan)
Favorite Movie: Squid Game
Favorite Food: Mom's Cooking
Hobby:  Travelling around and tasting the food of different Tribes and Communities
Hidden Talent: Cooking
Funny Quirk: I always remain positive!
Kalyan Jyoti Kalita
"A wise man can learn more from his enemies than a fool from his friends." – Baltasar Gracian
Hi, I am Kalyan. I am from Guwahati. I Completed B.Sc from Gauhati University (Guwahati, India). Also completed DOEACC 'A' Level from AMTRON. I am working as a web developer for 6years. I love traveling. In my free time, I love to listen to songs.
Favorite Song: Summer of 69 – Bryan Adams
Favorite Movie: Peaky Blinders / Movie – Cast Away
Favorite Food:  Chicken Biryani
Hobby: Travelling.
Hidden Talent:  Being able to eat a lot without gaining weight.
Funny Quirk:  When walking around a city, I tend to read the names of the stores out loud.