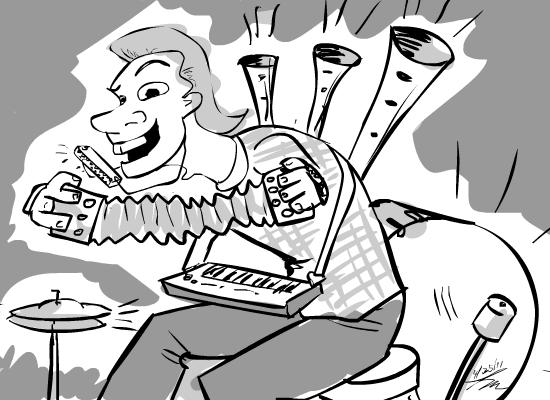 At one point or another your company will need a new logo or brochure made. You have two choices when this time comes 1) use your in-house jack of all trades to whip up a design in Microsoft paint, or 2) hire an professional graphic designer to do the job for you.
Although it may be more convenient and economic to use your in-house man, assigning the task to someone who dedicates their carnal existence to aesthetics (graphic designers) usually has better results visually.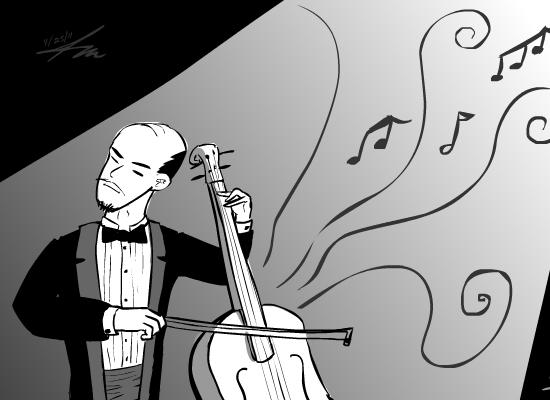 …but sometimes you need a real, focused professional!
For the purpose of demonstration let's say your company's name is Rethink Training*. Below are two separate graphical elements, one is designed by a designer and the other by Joe (guy who knows how to dabble in design programs but was never trained professionally.)
Which design do you think was done by the professional? Which one would you rather have represent your company?
Some of the obvious benefits of using the professionally designed logo on the left are:
Harmonized color coordination
Easy to recognize due to skillful font selection and treatment
Intelligent messaging: your company's service is subtly integrated into the design, making it unique and catchy.
The design to the right uses a clipart image, which means other logos across the globe could be using it as well. On the other hand, the left logo uses a custom made graphical element which could be trademarked and used by itself throughout your marketing collateral.
Good balance creates a positive viewer experience: six graphical pieces make up the left logo; 3 make up the right. The latter is less coordinated and balanced, while the former appears to flow better as a whole.
If you decide to go with a designer, below are some basic guidelines that will help you work with them efficiently – which means less design revisions and a faster turnaround.
Communication: Communication is the most important factor when dealing with designers. Through written and verbal media you have to convey the idea you have into another person who will (hopefully) make it a reality.
The more a designer knows and understands your vision, the better the design will be. Help him by supplying a summary of what your business does, it's goals, and even some info on work culture and ethics.
Be clear: If there's something that you specifically want included in the design, let the designer know as early as possible. And if an idea is not clear in your head, let them know as well – it's completely fine.
A picture is worth a thousands words: That canary green you want for the margin is extremely hard to duplicate without a picture. There are thousands of possible color tones that could be used. When requesting specific effects or colors (that you don't have the color code for) look online and find an example(s) that matches, then take a screenshot and forward it to the designer. Unlike programmers and accountants, designers are visual: they will accept five pictures of examples any day over a five thousand word description.
Once you have found a good designer, keep using them for future projects. Don't switch designers unless it's absolutely necessary: Not only will will your design stay consistent, the amount of effort spent grooving that person in is an investment for future projects.
Jack Napier
*Rethink Training is a new online service that Studio98 is in the process of releasing. It's purpose is to make training for businesses easy and more efficient. Visit www.RethinkTraining.com to keep updated on it's progress.